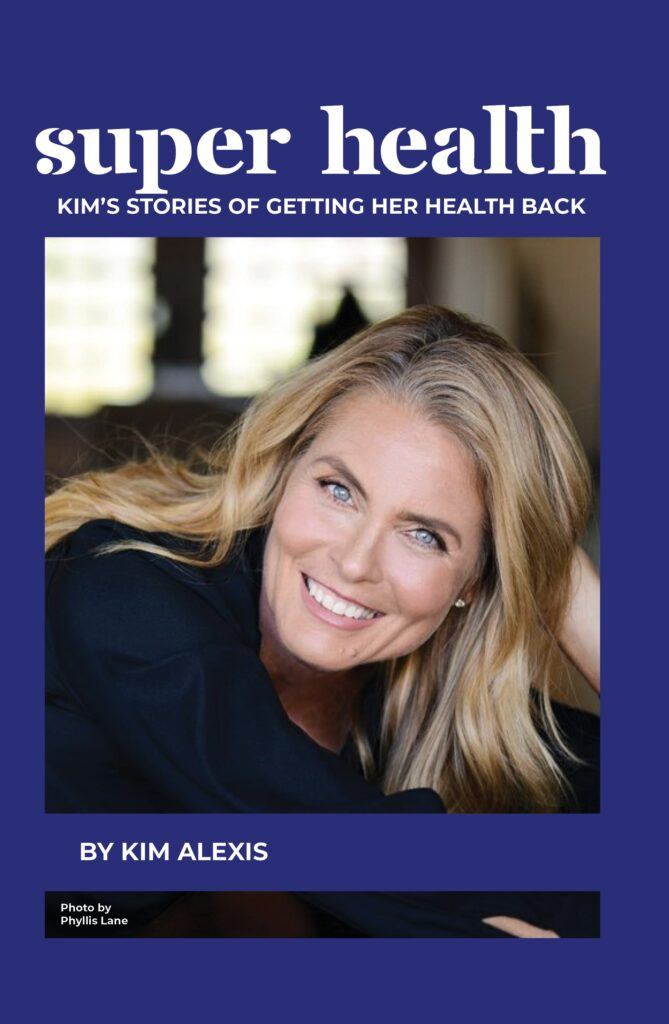 Kim transitioned from a competitive swimmer eating what she wanted and still looking great to being thin enough to work in the New York fashion scene. She was discovered at 17 years old in her home town but immediately had a burden to lose 15 pounds before she could work in New York. She had to learn which diets would keep her model thin while still
giving her that twinkle in her eyes, and what was needed to be successful. She had to grow up quickly in the modeling business.

Along the way, amidst crazy diets and her hectic lifestyle, she developed some health issues that had to be dealt with quickly in order to keep up with her fast paced lifestyle.
Come on Kim's health journey as she reveals what works and
why, in her newest book called Super Health. Protecting your
health and energy levels are needed to succeed in any business.